Our professional staff is ready to help you! Fill out the time form for further details.
It is a hand therapy that stabilizes the abnormally changed spine, ligaments and muscles
through manual therapy to quickly recover acute or chronic discomfort.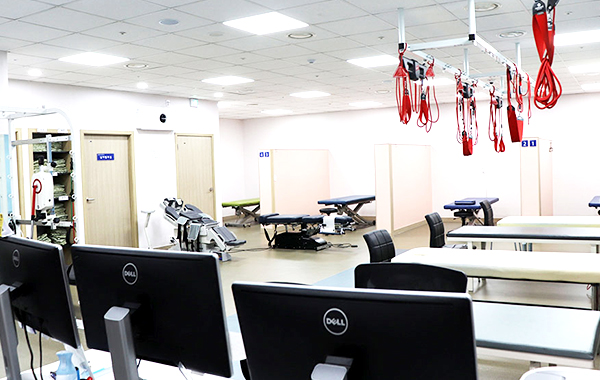 Treatment method to relieve fascia and muscle tension and stiffness and to strengthen body shoulders, arms, knees and
ankle joints and soft tissues of cervical and spine, ligaments and surrounding muscles to improve body imbalance so that there is no chronic pain recurrence is.
Rehabilitation exercises strengthen the muscles, bringing impaired performance to the level before the injury.
If you do not use the muscles because of pain during surgery or conservative treatment, the muscles will contract and become weak.
If you do not strengthen the muscles, there is a delay in recovery or constant pain.
 WHO SHOULD GET MANUAL THERAPY
01If the posture is tilted to one side due to muscle imbalance
or the muscle is weak, and there is pain due to stiffness.
02No abnormalities found in X-RAY or MRI, but those who are inconvenient due to continuous pain when repeating the same movement.
03Scoliosis and pelvic imbalances make it difficult to use stairs, make walking difficult, and move back.
04If you are uncomfortable with pain on the side or normal walking unstable and long walks.
05If you want rehabilitation for fast recovery after injuries of sports athletes and fast daily life after surgery / non-operation of general public.
Advantages of MANUAL THERAPY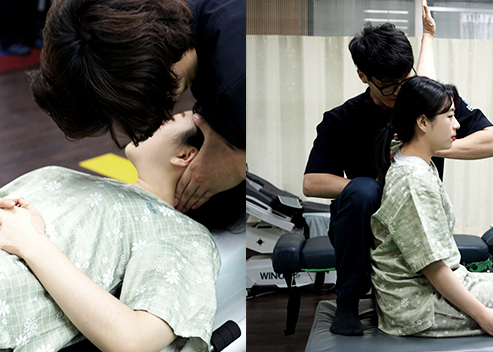 ADVANTAGES

 Depending on the patient, the pre-treatment condition is checked, followed by specialized measurements (range and pain points of the joints)
and medical devices to check the patient, followed by manual treatment.

 Proprietary muscle nerve stimulation is used to quickly relieve pain in patients.

 Preoperative, postoperative, and chronic diseases (non-surgical treatments) are divided according to the patient's condition.

 Heals the tensioned area and uses a combination to reinforce its weakened function.
Disc decompression therapy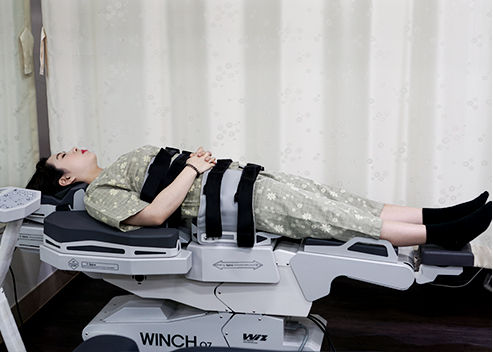 What is Disk Decompression Therapy?
It is a treatment that lowers the internal pressure of the spine and helps the protruding disc return to its original position, improving blood circulation and improving the supply of moisture and nutrients to the disc.
Advantages of Disc Decompression Therapy

 Disc patients with difficult surgical treatments can be treated safely.

 Lowers the internal pressure of the spine, relieves pain.

 No side effects, easy to treat

 Decompression therapy is used to help with decompression, correction, muscle stiffness and intervertebral compression.
WHEN YOU NEED Disc Decompression Therapy?
If you have chronic back pain
If you have spinal canal stenosis or scoliosis
If you have cervical or thoracic disc disease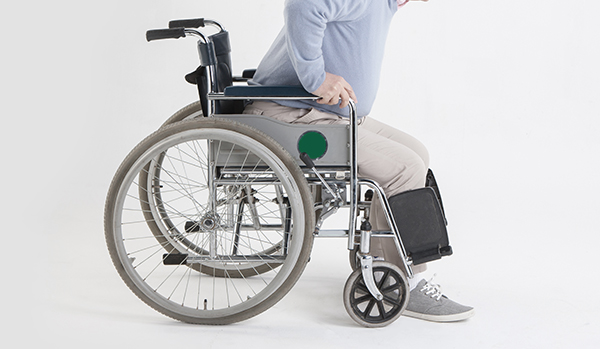 WHAT IS EXERCISE THERAPY?
It is an exercise treatment that restores the uncomfortable parts of nerve, muscle and joint system
to the normal state through relaxation and strengthening exercise so that there is no inconvenience in daily life.
Necessity of Exercise Therapy
If you do not use the muscles before or after surgery or because of chronic pain, the muscles
will weaken rapidly and normal recovery may be delayed or the pain may last for a long time.
You can do your normal activities through rehabilitation.